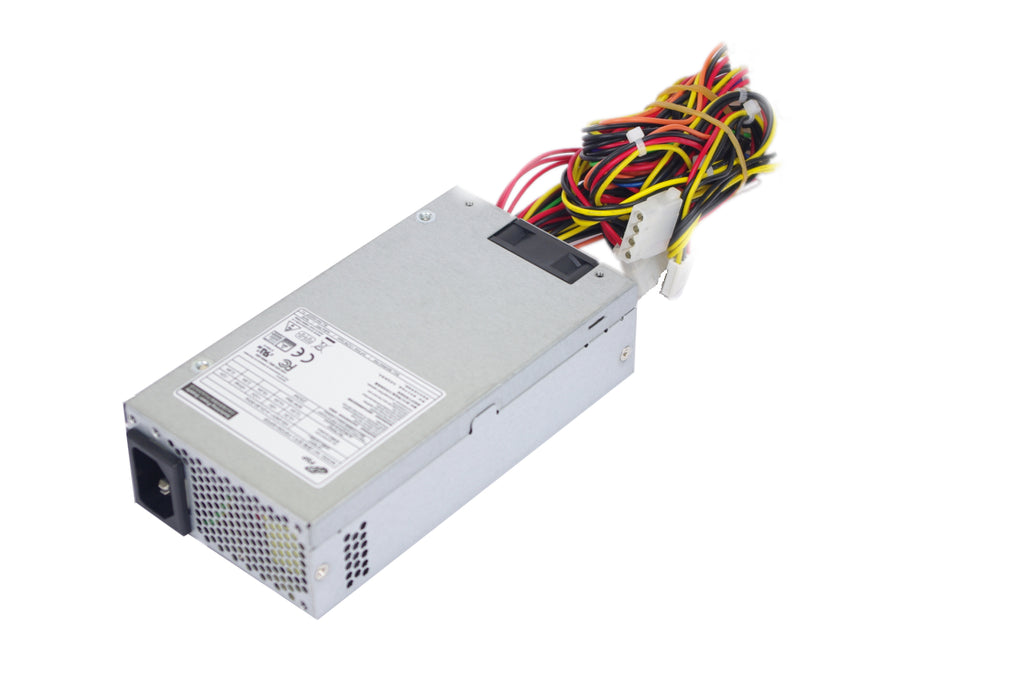 250W Flex ATX 1U
Low Noise Fan
1 Year Warranty
100% Burn in test
80Plus Bronze level efficiency 85%

Replaces FSP250-50GUB 9PA250CX07
The FSP250-50FEB is a 250W 1U Flex ATX power supply. FSP250-50FEB suit a wide range of applications including 1U server applications, small form factor mini ITX builds and as a replacement for may shuttle computers and CCTV based systems.
Produced by Fortron, a global leader in power supplies, FSP250-50FEB provides good solid power to attach systems. Highly reliable every unit undergoes 100% burnin temperature cycle test after production to ensure reliable continued operation. FSP250-50FEB is efficient, with 80plus bronze certification. Built in short circuit protection ensures the power supply will continue to operate after a short circuit on the output, meaning that if attached equipment does fail and shorts out, FSP250-50FEB will shut down to protect itself and further more minimise the damage by not continuing to provide power to the attached device. Stability is also maintained with under voltage and over voltage protection. Further more over power protection circuitry ensures that should an attached load on FSP250-50FEB become to high, and beyond the specifications of the power supply, it will shut down to protect itself.
Full specifications below
SPECIFICATIONS
Model:
FSP250-50FEB
Wattage:
250W
DImensions:
150mm (L) × 81.5 mm (W) × 40.5mm (H)
Efficiency:
>85% 80Plus Bronze level
Input Specs:

Voltage: 90 to 264Vac (115/230Vac)

Frequency: 47-63Hz

Current: 5A / 3A

Output Specs:

3.3V @ 12A

5V @ 14A

12V @ 18A

-12V @ 0.3A

5Vsb @ 2.5A

Protection:

Over voltage protection

Overload protection

Short Circuit protection

Connectors

1 x 20+4 pin ATX

1 x 4pin ATX12V (P4)

3 x 15pin SATA

2 x 4pin Molex

1 x 4pin FDD